ARTIST INFO:
REDMAN [WIKI]

ALBUM INFO:
It's the return of the Redman! After a six year break, chronic Def Jam Recordings core artist Redman gets right back in the game where he belongs. With productions by Erick Sermon, Scott Storch, Timbaland, Rockwilder, and special appearances by Red's cousin Method Man (of the Wu-Tang Clan), Erick Sermon and Keith Murray (with whom Redman performed in the group Def Squad), Snoop Dogg, Nate Dogg, and Biz Markie, Redman is ready to set the record straight with his sixth album.
-Not my info cuz i'm lazy
STAND OUT TRACKS:
Fire
Put it Down
Sumtn 4 Urrbody
Freestyle Freestyle
Pimp Nutz
MY RATING:
8/10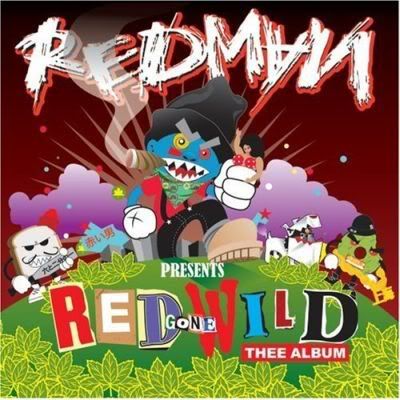 TRACK LIST:
1. Fire-Feat. E3
2. Bak Inda Buildin
3. Put It Down
4. Gimmie One
5. F**k Ur Opinion (Skit)
6. Sumtn 4 Urrbody - Feat. Blam, Runt Dog, Ready Roc, Icadon & Saukrates
7. Pimp Nutz
8. Freestyle Freestyle
9. WutchooGonnaD - Feat. Melanie Rutherford
10. Walk In Gutta - Feat. Erick Sermon, Keith Murray & Biz Markie
11. Dis Iz Brick City-Feat. Ready Roc
12. Rite Now
13. Blow Treez-Feat. Ready Roc & Method Man
14. Suicide
15. Mr. Ice Cream Man (Skit)
16. Hold Dis Blaow!
17. Get 'em-Feat. Saukrates & Icadon
18. Merry Jane-Feat. Snoop Dogg & Nate Dog
19. Gilla House Check
20. No Mo Soopaman Luva (Skit)
21. Soopaman Luva 6 -Feat. E3, Hurricane G & Melanie Rutherford
22. Soopaman Luva 6 1/2 - Feat. Hurricane G & Melanie Rutherford
23. Suicide
24. Fuck Da Security
Please COMMENT If You Download, Thanks!
[DOWNLOAD]